Who The Heck Am I And Why Should You Listen To Me?
Hey. I'm Rebecca Teare... and yes, I am a real person! 😉
From 2002-2011, I worked for the biggest, most well-known matchmaking agency in the world and helped thousands of singles just like you with their search for love.
I've seen the most amazing love stories come out of my work, but I've also encountered unspeakably unethical acts from my industry peers.
You don't have to spend more than 4 minutes on BBB.org to see that countless singles like you have had their hearts broken and bank accounts crushed... by matchmakers!
I'm here to teach you how to select your matchmaker wisely, and maximize your chances of finally finding the perfect match for you.
I want to add a ton of value to your search in any way I can.
That's why I'm producing high-quality content for you and even making myself available to those who are really serious about this for free, no-obligation phone consultations.
But once I've provided you with massive value at no cost, I would also like to open up your mind to another option I've become passionate about in the past year.
It's a modern alternative to matchmaking called Virtual Dating Assistants (or VIDA for short).
I joined the team a few short weeks after hearing about VIDA for the first time on CNN, and it's been the single best decision I've made in years.
I'm delivering unparalleled results to my clients using the largest matchmaking database ever invented: mainstream online dating sites (i.e. Match.com).
VIDA's methodology is so effective that my clients are getting into serious relationships faster than ever before. Wedding bells are ringing.
... And I'd love to make the same possible for you too 🙂
Yes, you could just be a few weeks away from finding your soulmate!
But first, we'll need to see if we're the right fit to work together in the first place.
And even if we're not, I know you're going to be glad you found this page. It could save you thousands of dollars, and it may even completely change your life when you finally meet the perfect partner you deserve.
Let's get you on the fast track to relationship success today. Book your complimentary consultation now to get started. I'm looking forward to speaking with you soon!
Yours truly,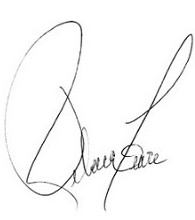 Rebecca Teare