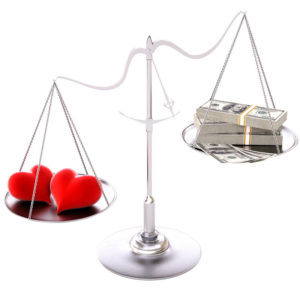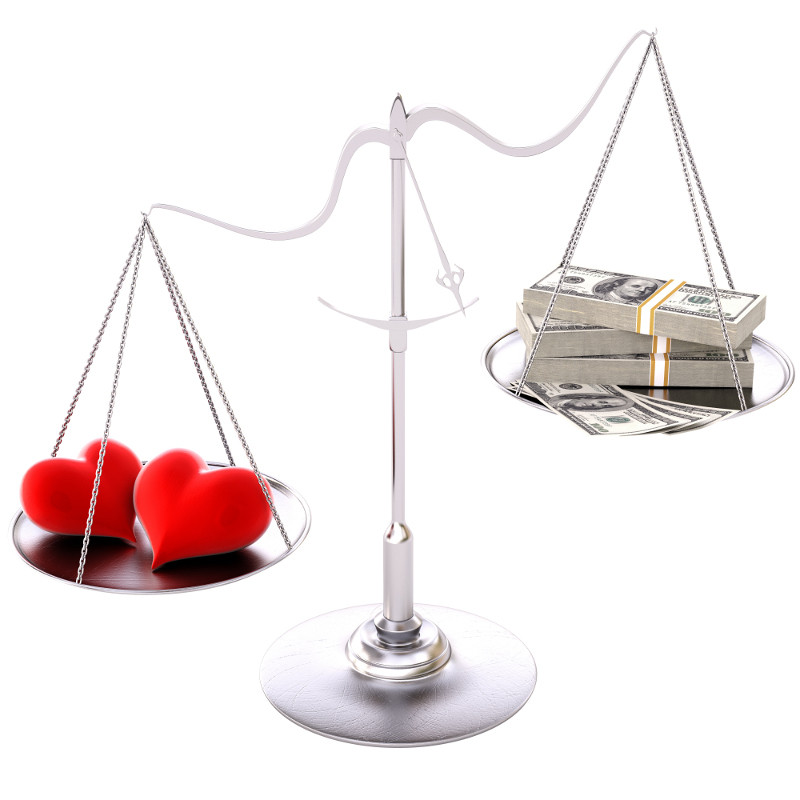 In recent years, dating services have exploded into an estimated $1 billion industry, with matchmaking services accounting for approximately half of that revenue (1). Reality shows like "Millionaire Matchmaker" give the industry free publicity while making it more mainstream.
The Matchmaking Institute estimates that there are over 2,000 professional matchmakers in the US, with new businesses starting up every day (2). And as an ex-matchmaker with over ten years in the industry, I can assure you – there's plenty of competition.
But that's good news for you, since it means there are plenty of options to choose from. And you'll notice prices vary tremendously from matchmaker to matchmaker, which leaves you asking, "What's a reasonable amount to pay?"
There's high-end and then there's REALLY high-end.
Once you start looking for a matchmaking service, you'll quickly realize that prices vary from around a thousand bucks to well into the six figure range. For instance, Janis Spindel, an elite matchmaker in New York City, charges as much as $500,000 for a package including credit and background checks, home visits, psychological testing, and personal interviews with each potential match (4).
But don't worry, there are plenty of matchmakers that charge in the $2,000 to $5,000 dollar range, and that's a completely reasonable amount to expect to spend. Finding the love of your life is an investment, and you want to make sure you choose a quality service that works.
(Bonus Tip: If you claim your free "7 Secrets Matchmakers Don't Want You To Know" Report now and read it until the very end, I'll reveal exactly how to get an astoundingly low price on some of the highest-quality matches money can buy. You'll smile when you see it.)
So what exactly do I get for all this money I'm investing?
When you hire a matchmaker, part of what you pay will go towards all the boring typical operating costs like the matchmaker or agency's rent, salaries, and office supplies (… well, unless you read my Insider's Report!).
And then there's the fun part, the expense that makes it all worth it – having her screen potential candidates and send you out on dates with high-quality matches.
Many matchmaking companies offer additional services such as image consulting, dating coaches, and even home evaluations, where she'll come to your house like she's your date and offer feedback based on what she sees.
Some matchmakers include these additional services in their fees. One such company in San Francisco charges $5,000, which buys you six months of matchmaking and includes a photo session as well as stylist and dating coach services (5). Other companies might have a lower initial fee, but charge extra for those options. It's not unusual for a company to have a base price of $1,000, with packages that range up to $60,000 for "full-service" searching (6).
Another cost factor will be whether you want a local, national, or international search, with the price tag increasing in that order. For instance, one Chicago-based matchmaking service charges $25,000 for 7 to 10 dates within a year's worth of service, and the price increases as the geographic scope of the search expands (7).
Where do I start?
I've already done ALL the hard work for you, so deciding where to go from here is as easy as it can possibly be… All you need to do is claim your Free Insider Secrets Report now. I've stuffed it to the brim with essential tips on finding the best possible expert for your love life at an absolute bargain price.
Missing out on this insider information would be like standing up your ideal partner on the first date, and then burning a stack of hundred dollar bills. Come on… you wouldn't do that, would you?
Sources:
http://www.usatoday.com/story/news/nation/2013/02/10/singles-turn-to-personal-matchmakers/1907425/
https://matchmakinginstitute.com/
http://www.usatoday.com/story/news/nation/2013/02/10/singles-turn-to-personal-matchmakers/1907425/
http://www.usatoday.com/story/news/nation/2014/05/20/dating-matchmaking-eharmony-matchcom/9276579/
http://www.usatoday.com/story/news/nation/2014/05/20/dating-matchmaking-eharmony-matchcom/9276579/
http://nymag.com/thecut/2014/12/how-to-find-love-the-matchmaker-way.html
http://www.forbes.com/sites/karstenstrauss/2013/09/03/would-you-pay-25k-to-find-love-matchmaking-for-the-rich-and-lonely/